Your email marketing message is one of hundreds of email messages to hit your subscribers' inboxes each week. To stand out from the crowd, it is essential to develop and implement well-crafted email marketing campaigns.
There are a number of tried-and-tested techniques you can put into practice to help boost your email marketing campaign. Here are ten of the best to get you started:
Step 1 – Build your Receptive Audience.
Invite prospects to sign up for your email at every opportunity by inserting links to your subscription form on all pages of your website and from social media platforms such as Facebook and Google+ business pages. You can also include sign-up forms in descriptions on sites such as YouTube. If there is an opportunity to build your receptive audience then take it. Make sure it's easy for prospects to sign up and, of course, make sure you adhere to email marketing legislation.
Step 2 – Inform your Subscribers
Make sure your audience understands what you will be doing with their email. Will you be announcing new products? Emailing special offers and discounts? Will you be sending emails out daily, weekly, monthly? Whatever you intend to do, make sure the audience knows exactly what to expect and why signing up with you will be beneficial. Make a good first impression.
Step 3 – Avoid the Spam Filter
All email servers feature filtering software that is designed to identify and block spam and unsolicited emails based on content found in the sender's name, subject line of the email and body of the email. The spam filter identifies specific words and other indicators to determine whether emails should land in the recipient's inbox or spam folder. Avoiding the spam folder is the most important obstacle to tackle. Make sure you do your research and fully understand what the spam filters are looking for in order to avoid getting snagged by them (we'll write in detail about this in a later post).
Step 4 – Write Compelling Subject Lines
A compelling subject line can drastically increase email open rates. Each email should have an obvious message that will portray the content of the email and appeal to the recipient. The goal here is to tell, not sell. Encourage recipients to open your emails by using short, action-oriented headlines that promise a benefit or solution to a problem.
Step 5 – Create an Effective Call to Action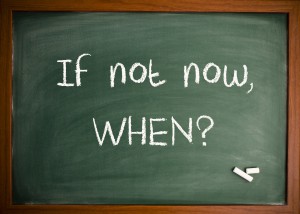 The aim of an email marketing campaign is to encourage recipients to take some kind of action such as to make a purchase, to download a whitepaper or to make a donation. The call to action is the main point of interactivity in an email campaign so it must be clear and easy for recipients to locate. The easier it is to locate and identify a call to action in a campaign, the higher the chances are of subscribers using it. Take care not to overwhelm readers with too many actions, though. Instead, try to guide users by using distinct actions.
Step 6 – Create Readable Emails for any Device
A large percentage of the UK population check emails on mobile devices, so it's important to render your emails accordingly. Email recipients who have to scroll from side to side to read each line or who are unable to see images because they won't load are probably not going to waste time reading your message. Be sure to test your emails across a number of clients to identify areas of improvement before you send your email out.
Step 7 – Encourage Readers to Share Your Emails with their Friends
Your email has been carefully designed to target and engage a group of people with similar interests. Help those recipients spread the word about you, and further increase the reach of your emails, by adding social media buttons and 'forward to friend' links.
Step 8 – Integrate Email and Social Media Marketing
Add links to your email marketing content in order to drive traffic to your website and social networking sites. This will not only extend your reach but will also provide customers and prospects with an alternative method of communication. Make sure links are clearly visible and click-able for the best results.
Step 9 – Choose the Best Day & Time to send out your Email
The time that your email is sent out is extremely important. Emails sent during the weekends may achieve higher click-through rates with consumers compared to emails sent on Mondays or Tuesdays which are often the highest 'unsubscribe' days. While emails to business customers are better sent on Wednesday and Thursday. Emails sent in the morning and early afternoons are often viewed more than emails sent later in the day. Take time to research your audience and monitor your results to create effective strategies.
Step 10 – Archive your Emails
Once you have sent your email out, archive articles and content on your website. This will not only provide website viewers with engaging content, but will help your website achieve greater search engine visibility. Use keyword rich titles from your homepage to create links to your archived articles and also link articles to one another to help with search engine indexing.
These techniques have been successfully used to increase email open rates and improve overall effectiveness of email marketing campaigns. If you have any additional tips you would like to share, please feel free to leave your comments below.