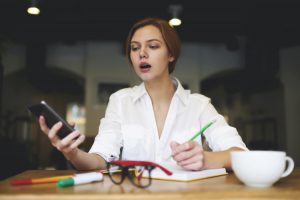 Online advertising has grown exponentially in recent years- which is no surprise considering we are spending more time online than ever before. When it comes to choosing a specific advertising platform, many companies opt for one of the two biggest- either Facebook or Google. Both of these platforms have a massive reach- hosting billions of users, all of whom are potential customers.
Although both Facebook and Google AdWords can provide exceptional results when it comes to advertising, it's worth noting that they both offer different experiences. Therefore, it's worth balancing the pros and cons of both in order to ascertain which platform is best suited to your company and its specific requirements.
Google AdWords
Google is the world's biggest search engine and AdWords is by the far the most popular platform for online advertising. One of the main advantages of utilising Google is that it can connect businesses with a massive audience- using both their search engine (keywords) and their display network (banner ads), which are two of the main techniques.
The fact that there are different ways to advertise on Google means that there are options to suit everybody. Keyword advertising and converting clicks to sales is better suited to those who want to see their numbers rise, whereas banner advertisement is more of a broad, qualitative approach that is better suited to companies who want to get their brand identity in to the mainstream. Of course, you also have access to other formats such as video advertisements and Google's shopping search results.
The type of product which is being marketed is important when deciding between Facebook and Google. For example, niche or specialised products are much better suited to Google because Facebook advertising relies on customer information and therefore these types of products will only reach a small audience. The same goes for the cost of the products and services which are being sold. Products with a high price perform better on Google because Facebook lends itself to impulse buying and therefore cheaper products.
The major downside to Google advertising is that it can be expensive and therefore out of reach for small and medium sized companies. Yes, you are likely to see a return on your investment but you need to have the funds to invest in the first place and therefore larger, more secure businesses are likely to see better results from Google. It's also worth noting that there is the potential of ads failing to do well, leading to a loss of money- therefore there is risk involved.
Facebook
Facebook advertising may not have been around as long as Google but it's definitely gaining in popularity.
Obviously, as with Google, Facebook benefits from connecting a vast amount of people- in fact it's the most popular social network by far with 2 billion monthly active users. However, it's not just the amount of people that is important but also the way they interact with the network. Facebook users reveal a wealth information about themselves, all of which is incredibly valuable for advertisers. Whereas Google will let users find the adverts through keyword searches, Facebook actually delivers ads according to user profiles, interests, demographic etc. Therefore, Facebook is particularly good at targeting products at the most suitable consumers.