First Directory has a long tradition of supporting local charities and this year has been no different. Our chosen charity this year was the Buckingham & District branch of the University of the Third Age.
The first University of the Third Age (U3A) was founded in Toulouse, France in 1972 as a summer school catering exclusively for retired people. The movement grew as an academic organisation associated with French universities. When the idea moved across to the United Kingdom ten years later, it established itself as a self-help organization open to anybody over 50 years of age as both a social and life-long learning facility.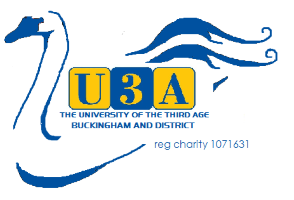 In the UK there are over 900 local groups and U3A Buckingham has been very successful with over 700 members, it is twice the size of the average group.  This success left their ancient website struggling with meeting the members' needs and as part of our philosophy of giving back to the community we decided to help U3A Buckingham with a complete update of their website and email management system.   Simplicity was a key element as the site will be managed by a member of the group and we wanted to avoid the need for any specialist programming skills.
Their members regularly attend over 60 different group activities and the website is a key factor in keeping everybody up to date with group news, forthcoming events and providing feedback on past events.  In addition the majority of members now use email as an everyday communication tool and they wanted a solution that protected members' privacy whilst not impeding contact.
The idea was to give ownership to the whole membership so Individual Group co-ordinators can update their group information whilst individual members can comment on any activity, ensuring that views (both good and bad) are shared.  In addition every Group Co-ordinator and committee members now have a 'public' email so they can be easily contacted.
The new website can be seen at: http://buckinghamu3a.org.uk
The new site has been very well received and since its launch they now have members in America and Australia who have joined online to share their knowledge with their special interest group.