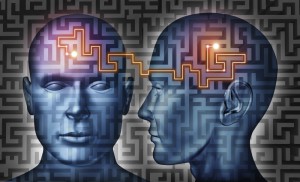 Action paralysis may not be a term you are familiar with but it is the silent tormentor of any businesses.  Simply put, action paralysis is a psychological disability to make a purchase and can be attributed to any number of different factors.  And that is why it's such a hindrance to conversion rates as addressing the logic behind every potential buyers paralysis is near on impossible.
A deeper insight into your consumers' state of mind and a greater awareness of what they want, need and also what makes them say 'no', will enable you to adapt your sales tactics and marketing messages to generate improved conversion rates.  It's all about the voices in your customers' heads at the particular time they are viewing your site and can be anything from "Can I justify the price?" and "Will it live up to my expectations?" to "I don't have enough information to make a decision".  But there are some simple tactics you can employ to try and better understand the common buying dilemmas and address their concerns head on, making it as simple as possible to make a decision and steering them in the right direction.
Aim for simplicity
A webpage is a webpage right?  Well, to a potential customer the appearance of and information contained on a page can have a massive impact on a sale.  Numerous different studies confirm that consumers visiting easy to navigate sites with simple messages and clear information are more likely to purchase.  Many companies are guilty of trying to bombard visitors with too much information that is actually irrelevant to them.  It can be extremely overwhelming and can cause them to psychologically shut off and move on to a competitor.  All your customer really wants to know is the product price, sizing if applicable and how the product is going to meet their needs and therefore a clear and concise list of the product/service benefits is paramount.  It is also important to have a good, professional image or even better, a product video.
Ensure the layout of your web pages make it as easy as possible for visitors to see information clearly and get rid of any unnecessary clutter on the rest of the page including messages, links and advertising.
Break it down
Expensive items are inherently harder for consumers to commit to purchasing as they may find it hard to rationalise the expense.  A great way to gain commitment is by using terminology such as 'low monthly payments' or 'interest free monthly payments' which makes it much easier for them to digest and justify in their own minds. This is particularly pertinent with 'tightwads', a group identified as accounting for 24% of all consumers and who find it particularly traumatic departing with their cash. Other tactics include bundling items into packages so that they are seemingly receiving better value or offering a reduction in fees, if that is applicable to your particular line of business.

Add an offer
Everyone likes to feel like they've got a good deal but offers don't have to involve money off and discounts.  By offering a guarantee your customers feel safer in their decision to make a purchase, this is also the case for free trials, so consider if this is something your company is able to offer to help nudge customers towards a purchase.

Instant gratification
As a species we desire instant gratification and consumers want their online purchases as quickly as possible.  Gone are the days when all a consumer compared was product and price, and with companies out there offering same day dispatch and next day delivery, it's what we are coming to expect.  Unfortunately, if we can't get it, or are in anyway unsure as to how long we'll have to wait, then we are less likely to purchase.  If your business is able to offer fantastic dispatch and delivery options then shout about it.  Don't make customer search for this information as they most likely won't bother and will move onto someone who does.  If you are falling short in this area then you may be losing out on sales so it's important to evaluate your distribution channels and ensure you aren't working in the dark ages.
Call to action
According to a Digital Sherpa, only 20% of people actually read the content of a webpage word for word, so it's vital that your headings, sub-headings and calls to action are working.  Unfortunately we can only really make assumptions at what goes on in a person's head when they're making a decision to purchase, but those companies making headway in conversion success use A/B testing to optimise conversion rates.  It offers companies a way to test different messages on different visitors to their site and analyse which option offers the best conversion.  In this way, they are able to make simple tweaks over time until they have optimal conversion rates and are familiar with what drives their customers.