The exciting thing about business networking is that you never know who or what is around the corner. The potential is huge! A five minute conversation, in the right place at the right time, could literally catapult your business to success.
So, what's networking all about? Well, it's generally a low-cost method of marketing used to build relationships, boost connections and raise visibility. It provides business owners and workers with opportunities they didn't have before.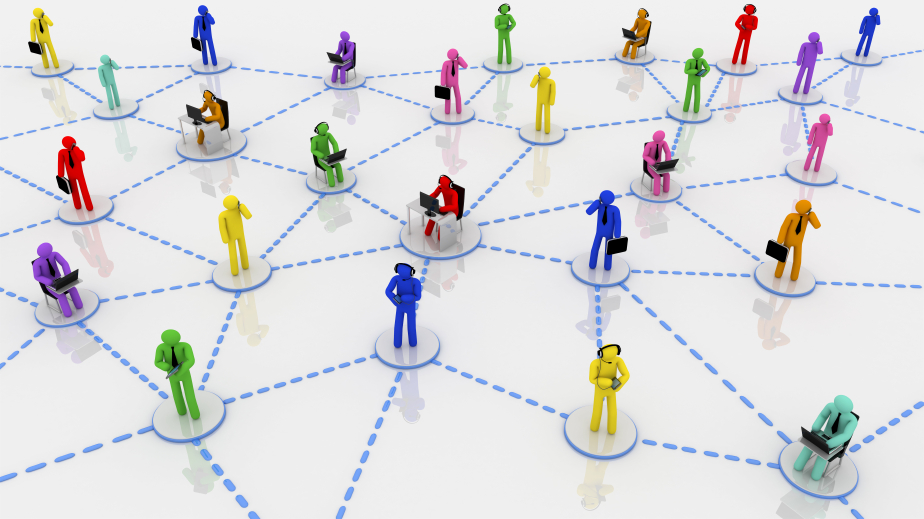 Where to start
There are a wide range of networking tools and avenues out there for the taking, so it's important to think about the direction you want to take and how much time you are willing and able to dedicate.
Take a moment to think about what you want to get out of networking. Who do you want to network with? What is it you want to achieve? With a clear objective, making decisions on how and where to network becomes an easier task.
If you're not sure where to start, ask people you already know in your sphere of influence for some advice. Where do they go to network? Who do they know? Invite them for a coffee to discuss, and remember to think about how you can help them too.
Go online
For the savvy business networker, a healthy balance of online networking and offline networking is the best way to build relationships and stand out from the crowd.
Join online forums and social media sites such as Facebook and LinkedIn to keep in the loop with upcoming networking events and activities. You may also want to consider joining high-profile and widely recognised networking sites such as: The Institute of Directors (IOD – an exclusive networking community for director level professionals), Chamber of Commerce (a high-profile and independent business network), Business Network International (BNI),  and 4Networking. These platforms are perfect for forming relationships with like-minded people; introduce yourself, ask questions, plan meetings and share your knowledge with other members.
Local, National or International Networking?
If your goal is to boost visibility and connections within your local community, then attending community events, sports events and other local activities is a great place to start. You might want to think about volunteering to help organise and run events, or you could put yourself forward as a guest speaker. The more you can get involved, the greater visibility you will have within the community.
If you are looking to connect and communicate with people further afield, take time to research upcoming events, conferences and exhibitions on a national and/or international level and plan in advance which ones you want to attend.
Be prepared
If you decide to attend a conference or social business event, it's important to do your homework beforehand. Try and find out about the speakers and the attendees and make a list of who you would like to meet. Who is most likely to pass referrals or do business with you? Contact people you would like to meet before the event and arrange to meet them there. If you can't find out who is attending, ask the organisers on the day, or ask other people that you know.
Think about how you will present yourself and how you will describe your business. What are the key things you want people to know about you and your business?  What do you want people to remember?
Get involved
Networking is about making connections. The more people you know, the more business opportunities you will discover. Approach new people and engage in conversations as much as you can by asking open questions, offering advice and imparting knowledge. Try to determine the potential of your new contact as soon as you can. If you spot potential, push further to find out more. If you find yourself stuck with someone who can talk the hind legs off a donkey but shows no signs of enquiring about you or your business, politely try to wrap the conversation up and move on to the next person.
Follow up
Matching names to faces after an event can be tricky so it's a good idea to jot down some details after each event. Include the event name, date, names of who you have met and maybe even some keywords from conversations to jog your memory later on.
Some people like to keep in touch by email or phone, while others prefer to connect via social media sites such as LinkedIn. Remember to ask new contacts which method they would prefer and try to make contact within a few days to show you are interested.
Whether you want to generate referrals and leads for new business, find a new job, or improve basic business practise, networking provides you with a wealth of new opportunities – all you need to do is get out there.