What 'is' the sales funnel? Taken literally, our first thoughts might conjure up images of people bottlenecking through shop doors, or strange funnel-shaped 'doorways' everyone has to traverse when they need to buy something down at the local supermarket.
Aside from these initial ponderings, which thankfully aren't the case, the sales funnel is a metaphorical concept about the achievement of sales in your business – a funnel-shaped model which attempts to visually depict and connect the discrete stages in between and including an initial opportunity to sell something, with actually selling it. The funnel metaphor is used to illustrate how target customers drop away at each stage of the process.
Every business' sales funnel is unique; depending on what's being sold and how the whole process of selling any given product or idea is managed. There's an expandable variety of stages in the sales funnel, however the core themes and ideas which it's fundamentally based on, are:
Identifying your market
This is represented by the top of the funnel; the widest part. You have your product or idea, but you need to establish who you're going to sell it to – who would want your product and why? What we're talking about here are target customers. Depending on what you're going to sell, your market can be anyone and everyone, or very few people at all. From here you're going to need to concentrate on your…
Research and Analysis
Just because you've developed a product or idea, doesn't mean your target customers are going to take it; even if it's perfect for them. At this stage you will need to know much more specific information about your potential customers because they're not necessarily going to want to buy neon blue shorts, a one-size only sapphire ring or something with only a 6 month guarantee. The specifics don't allow you to accommodate your originally identified market as a whole; you're now trying to accommodate the 'majority' of the people within it. This means your funnel has narrowed, but you have a better chance of accommodating the majority of your target audience than knowing little about any of them. Without finding out the market habits and desires of your target customers how will you know when, how or why to pitch to them? The key word here is 'research' and once you have a sufficient understanding of your prospective customers, whether it be through studying current trends, taking surveys and so on, you can then go on to…
Marketing and Advertising
You're going to market and advertise your product based on what you've learnt about your target customers. Introduction is of paramount importance and if you're not approaching potential customers in the right way it's going to result in a lack of response or a lot of fallout at this stage; resulting in a sharp and early narrowing of your sales funnel. Naturally, your funnel will narrow more here anyway because some people won't like your advertising or your message; the competition may have done it better! What can be said is that without marketing your product or idea correctly you simply won't get enough attention, if any – especially if you have competition.
However you choose to 'let people know' is up to you; there are a wealth of digital and print advertising and marketing channels out there including:
TV

Radio

Newspaper and magazine adverts

Directories (on-line

and printed)

Websites

Social networks

Leaflets

Word of mouth
…and many more – 'how' you intend to market yourself will depend entirely on your product and your target audience.
Qualifying your leads
One of the most important aspects of the sales funnel and to avoid wasting the valuable time of your sales team is to qualify the leads you've generated from your marketing and advertising efforts before you pitch them.  There's no point chasing and pitching prospects who were never going to buy in the first place.
There are five elements of a qualified lead:
Decision maker and decision process – Who actually makes the final decision or is there more than one person involved?
Time frame – When they need your product or service, is there any urgency, and when will they be making the final decision.
Other quotes – You need to know what other quotes, products, solutions, or options your prospect is considering.
Buying motives – What is truly motivating your prospect to buy?
Reasons why they won't buy
We shall cover how to qualify your leads in a lot more detail in a later post.
Once you've established the higher quality leads you're going to need think about 'how' you're going to make your sale because people aren't going to (necessarily) buy 'X' when they come and see it; what you're going to need is a…
Pitch
You'll never get 'everyone' to engage with you and it's at this stage that the funnel begins to take even more of its shape – something hasn't gone quite right, potential customers have seen the product but not all are interested (for reasons you may need to establish) so they drop out.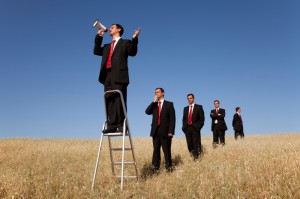 Now you need to streamline the initial stages of the funnel (where possible) to grab the attention of new customers, hopefully regain some lost ones, whilst attempting to channel the remaining ones through to that all-important sale. It's not all bad though, you may be doing well and have many potential customers knocking at your door (don't forget though; you still haven't made a sale), your advertising campaign is working out, people like what you're saying, your product or idea is getting interest but then people have lots of questions about:
Reliability and quality
Variety of models (of product)
Comparable items made by other companies
Warranties or guarantees
Support
Compatibility
Upgradeability
…and so on. Can you answer all of these questions? Hopefully yes, but some of them no; this is where you can streamline further if necessary and learn things about your potential customers you never knew to try and understand before. The point is, whilst you may be able to convince people that you've thought about the 'majority' of the things that are important to them, you can't cater for everyone; more people drop out, some are left hanging in the balance and it's up to you to answer any queries objectively and professionally; never deceive a customer about what you or your product can deliver. 'Knowing' your product or idea inside out can result in the desired outcome for both parties, which, in turn, can 'set the scene' for returning customers. Some though, have all their check boxes ticked and require very little from you to confirm their choices; what this means for you is that you can…
Make the sale
Congratulations! You've negotiated all of the barriers to success, streamlined 'on the go' and answered every question about your product or idea you reasonably can. All you need to do now is hand over the goods and let them speak for themselves! In addition to this rather notable point, there is also a final stage which is often omitted, but can be regarded as equally important as any other (providing your aim is to continue with your business); what you now need to do is…
The follow up
Any company invested in the satisfaction of their customers will continually revisit all of the above points to ensure they climb the market and aim to stay on top of it. Time, competition and many other factors influence what people want and the need to adapt will always be required.
I hope I've shed some light on 'the sales funnel' and how an original target customer number can be pictorially represented by a narrowing 'funnel' during the course of any 'sales process'. Whilst it's regarded as an obsolete concept by some (and the topic of another article to come), the funnel metaphor is still fundamentally valid when it comes to showing how target customers can drop away at each stage of the sales process.
If you'd like to know more or have any questions please feel free to leave a comment.